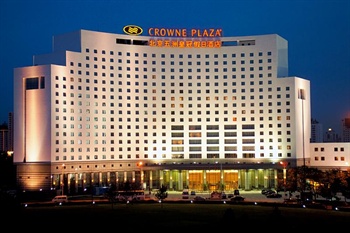 The V-Continent Beijing Parkview Wuzhou Hotel is an ideal choice for travelers who want to take in the sights and sounds of Beijing. Free in-room Wi-Fi and convenient access to the Asian and Olympic Games Village Area make this hotel a fantastic choice.
The hotel is only 12km from Beijing Railway Station and 24km from Capital International Airport, giving guests a number of convenient transportation options. Being just minutes away from Olympic Sports Center Metro Station allows guests to explore the city with ease. Guests will find Beijing National Stadium located just a short distance from the hotel.
This hotel makes a great place to kick back and relax after a long day of sightseeing. Travelers requiring pickup service can book this directly through the hotel. This Beijing hotel offers parking on site.
If cleanliness is important to you, this hotel makes an excellent choice, as our guests consider this to be one of the cleanest hotels in the city. For guests traveling on business, this hotel is consistently one of the most popular choices.